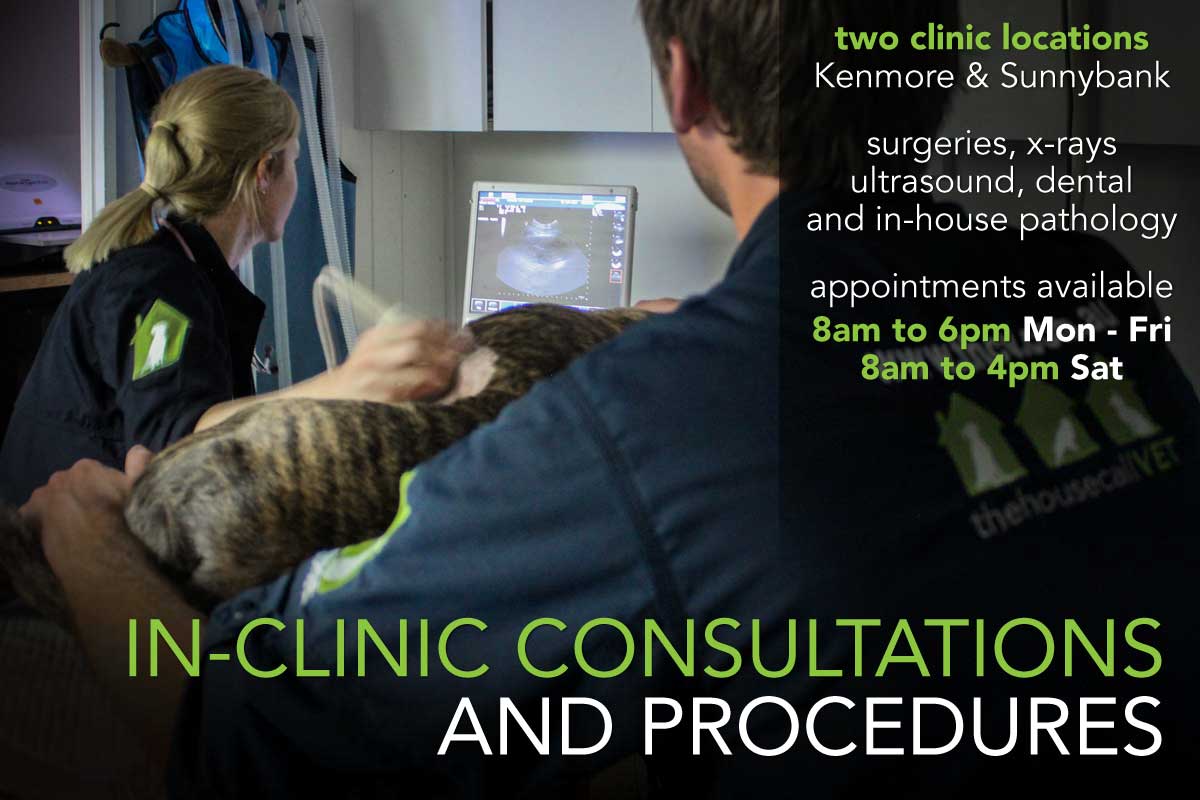 Who are we?
The House Call Vet is Brisbane's leading mobile veterinary practice offering both housecall and in-clinic veterinary care. We believe passionately in providing exceptional veterinary care and building lasting relationships with our patients and their owners. We consult from 7am to midnight 7 days a week so that we can always be there for you and your pet, no matter what level of care they need.
Why choose us?
Because house calls are better! Better for you, better for your pet, and better for vets.
Better for pets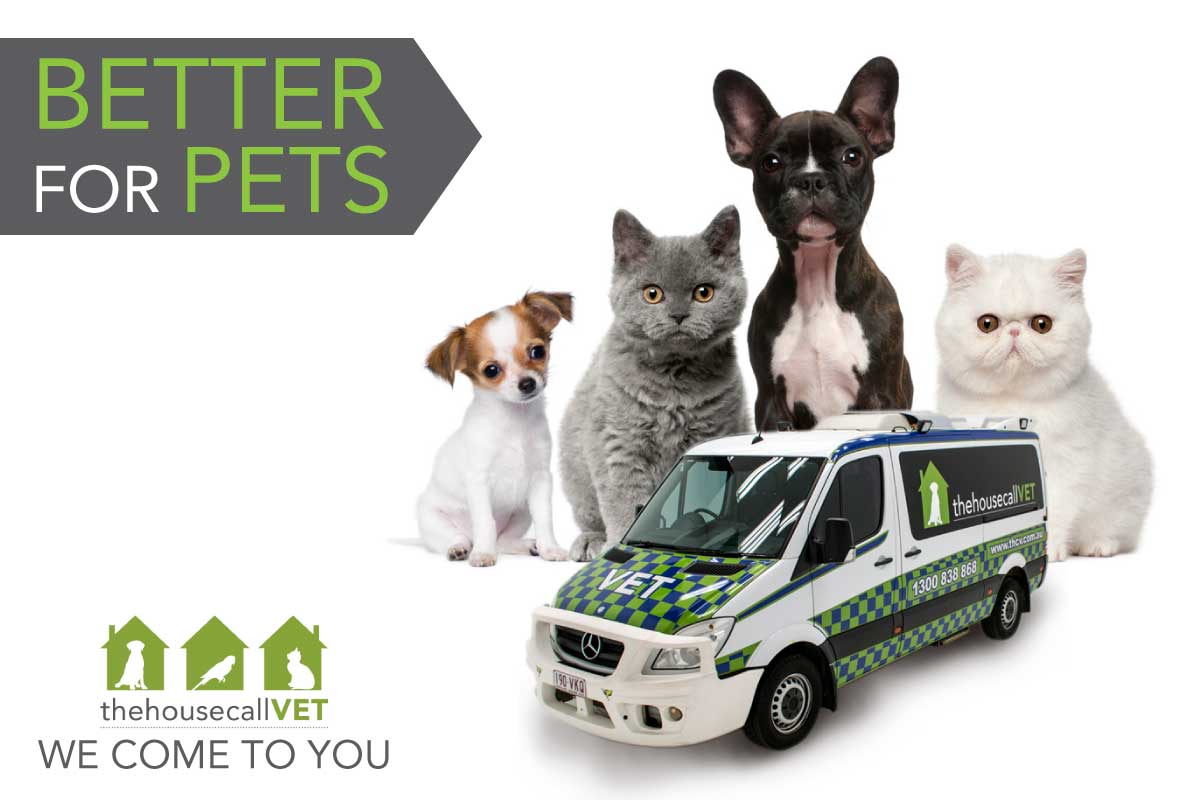 No more stressful car rides or crowded waiting rooms
---
Less exposure to infectious diseases that can be present at veterinary clinics
---
No need to be away from you or the comfort of their home
Better for you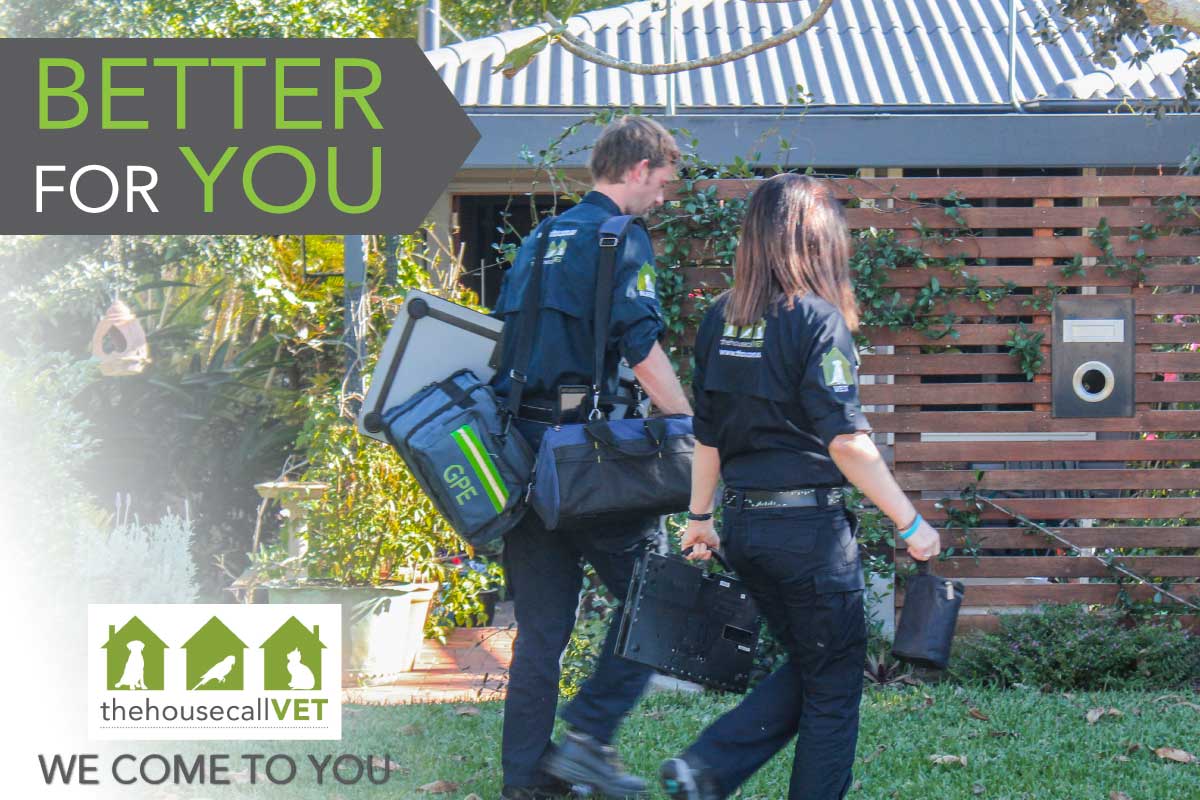 We fit into your schedule, not the other way round.
---
No more dragging the kids along to the vet clinic, or trying to arrange a taxi if you don't drive.
---
No travel charges or housecall surcharge
Better for vets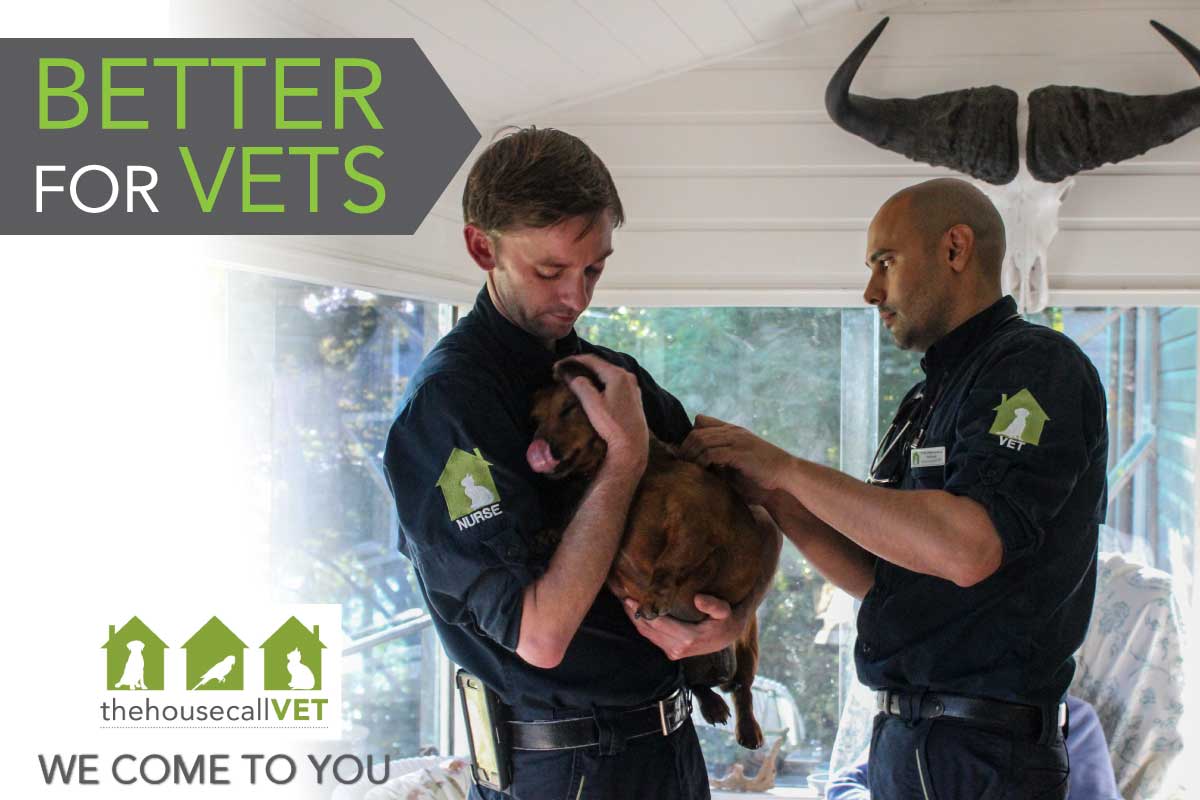 Calm pets mean easier handling and more meaningful examination (heart rate, blood pressure)
---
We learn more about your pet by seeing where they live. There may be hidden dangers around your home and garden like toxic plants.
---
We get to spend more time talking to you and getting to know your pets!
Because The House Call Vet is different to other mobile vets.
A vet AND nurse at EVERY consult so that your pet is always safely and gently handled.
---
A team of vets available to you so that you always have a friendly and familiar vet available to you even if your primary House Call Vet is having a day off.
---
Custom designed Mobile Veterinary Units (MVUs) that bring the clinic to your door so that your pet always has the best possible treatment and care available.
---
State of the art surgical clinics so that we can continue caring for your pet even when they need surgery, x-rays or hospitalisation.
---
Affordable consult fee with no travel fees anywhere in Brisbane.

Because we're a caring team of vets and nurses who practice the highest possible standard of care for your pets.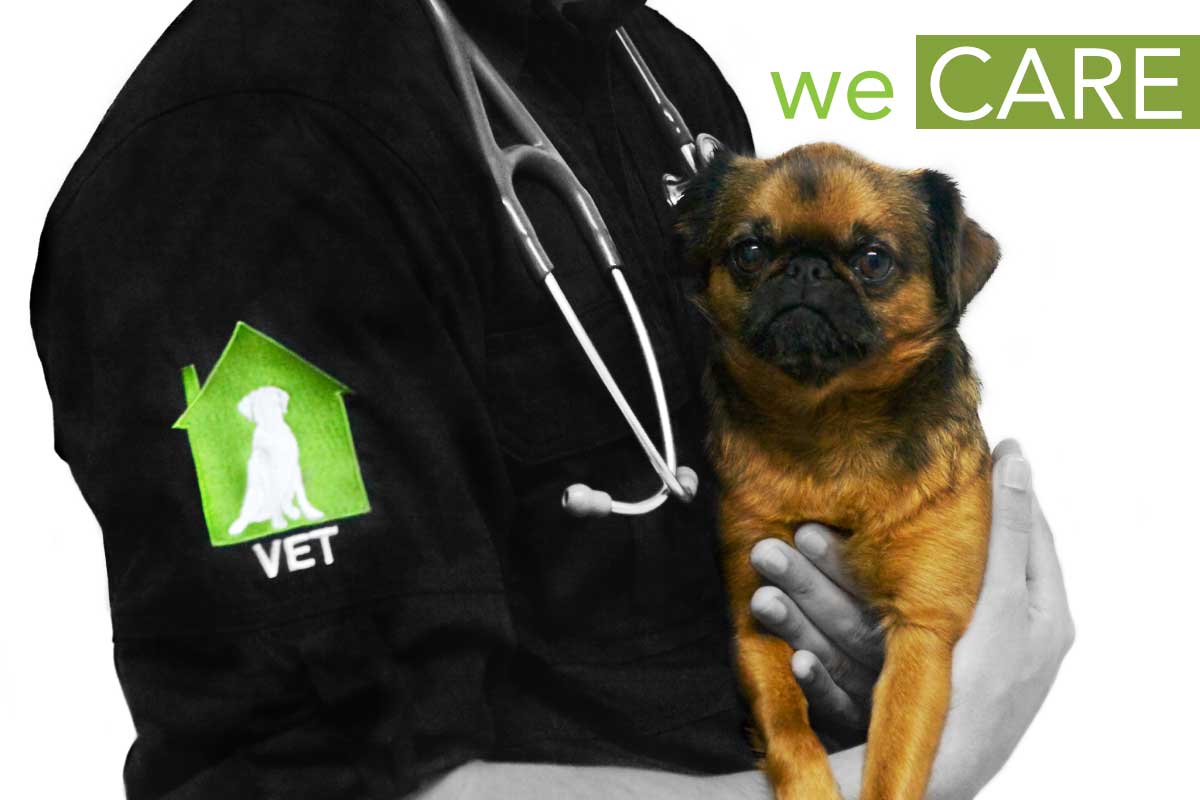 Experienced vets and nurses
---
A strong focus on continuing education for our staff
---
Genuine animal lovers who will treat your pets as our own!
Our Team
Our Vets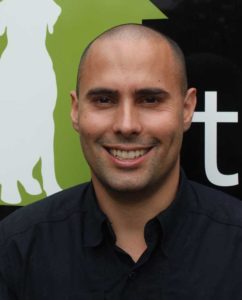 Dr Ben Haines BVSc MANZCVS
Ben is The House Call Vet's head veterinarian. Having decided at the age of five that he wanted to be a vet, Ben graduated from the University of Queensland in 2005 with first class honours.
After initially working in general practice, Ben elected to pursue his interest in small animal medicine by undertaking 2 consecutive internships (1 year of emergency medicine and 1 year of internal medicine) at a leading specialist centre in Brisbane's northern suburbs.
In 2009, Ben attained Membership of the Australian and New Zealand College of Veterinary Scientists, after successfully completing a series of examinations in small animal internal medicine. Ben worked at the University of Queensland Teaching Hospital for several years prior to its closure.
Since then, Ben has been working full time with The House Call Vet. Ben lives in Kenmore with his wife and young son. Together they have several pets including dogs, cats, fish and chickens.
---
Dr Megan Jeffers (BVSc, Hons I)
Dr Megan Jeffers graduated from the University of Queensland with her identical twin sister Dr Rachel [with first class Honours] in 2009. She spent her first few years in Adelaide working in general practice before returning to sunny Queensland to continue her career. Dr Megan joined the The House Call Vets team in June 2017 and will be treating your pets in the comfort of their homes as well as in the new Kenmore clinic.
Dr Megan has a particular interest in diagnostic imaging including ultrasound and xrays. She has worked hard to complete further study in this area and has become a great source of knowledge to her clients and colleagues. She also enjoys small animal medicine with an emphasis on excellent client and patient care.
Megan is respected for her attention to detail and the high level of care and concern she shows her clients and their pets. She loves being a mother to her young daughter and caring for her own pet's "Willow" the Golden Retriever and "Wiley-Kit" the cat.
---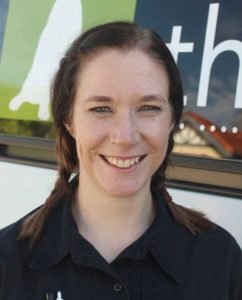 Dr Rachel Bush-King (BVSc, Hons I)
Dr Rachel King graduated from the University of Queensland [with first class Honours] with her identical twin sister Dr Megan in 2009. She has been treating Brisbane pets in general practice since and joined The House Call Vets team in June 2017. Dr Rachel will become a familiar face to those visiting our brand new Kenmore clinic and she is looking forward to getting to know you and all your pets!
Dr Rachel has recently resumed study with the hope of sitting her exams in Internal Medicine through the Australian and New Zealand Veterinary College. She is passionate about all things medical and finds endocrinology (diseases affecting the balance of hormones) of particular interest. Rachel also enjoys dentistry and seeing how improving dental health positively impacts her patients.
Rachel's strengths are her patience and thoroughness and is dedicated to being an excellent clinician. She is always kind and sensible in her approach and really enjoys getting to know her clients and their fur families. Dr Rachel has her own fur babies who she loves dearly including "Rosie" the Golden Retriever, "Chester" the cheeky Groodle, and her two cats "Sprinkles" and "Yoda".
---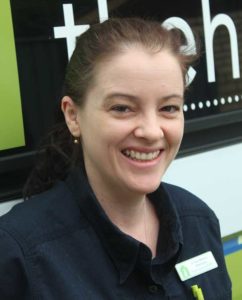 Dr Tania Watts (BVSc)
Before Tania fulfilled her dream of becoming a veterinarian, she worked for many years as a Registered Nurse in a busy vascular surgical unit in Brisbane. However the calling towards animal health and medicine was always in the back of her mind and before she knew it she was graduating with honours from the University of Queensland in 2011 with a degree in Veterinary Science.
After graduating, Tania spent 18-months working in a regional, small animal 24hr clinic in the UK before heading home to work in Brisbane and finally joining The House Call Vet team in 2016 after the birth of her daughter Lucinda in 2015. Tania loves all animals, but has a special soft spot for companion birds, particularly nutrition, mental health and improving general quality of life as well as pocket pets (rats, mice, guinea pigs).
Tania has two feline fur babies (Han Solo and Darth Vader!) and loves spending her free time in the snow snowboarding with her husband.
---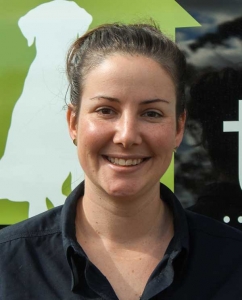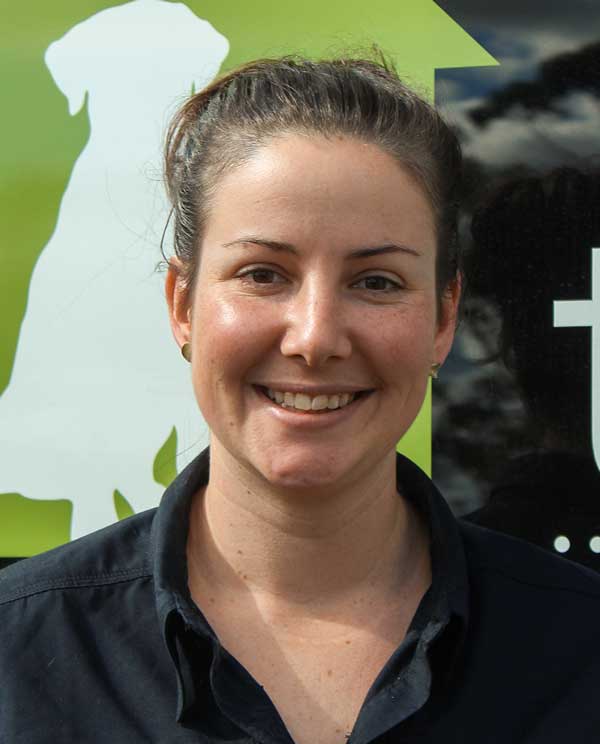 Dr Hannah Lobegeier (BVSc MANZCVS)
Hannah graduated from the University of Queensland in 2010 with first class honours. After graduating, she worked in busy mixed practice, and completed an internship in Small Animal Internal Medicine at a busy specialist hospital in Brisbane. In 2015, she passed a series of exams to acheive Membership to the Australian and New Zealand College of Veterinary Scientists in the field of Internal Medicine.
Hannah joined The House Call Vet team in July 2017. Her favourite part of practice is forming relationships with her patients and their people, and providing compassionate, understanding and flexible care for pets is a real passion. She also loves to give new puppies and kittens a great start to life, with good experiences and plenty of cuddles!
Hannah brings to the team her special interest in internal medicine, and in particular gastroenterology, neurology and cardiology. Hannah's focus on medicine also means she is passionate about geriatric care – giving senior pets a great quality of life and managing many medical problems in tandem is one of the most rewarding things for her.
When she is not looking after pets, Hannah enjoys outdoor family time with her partner and young son. Usually their cheeky Silky Terrier "Penny" isn't far away!
---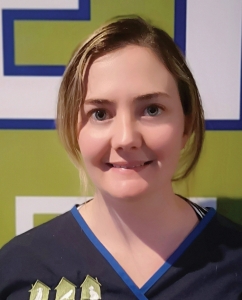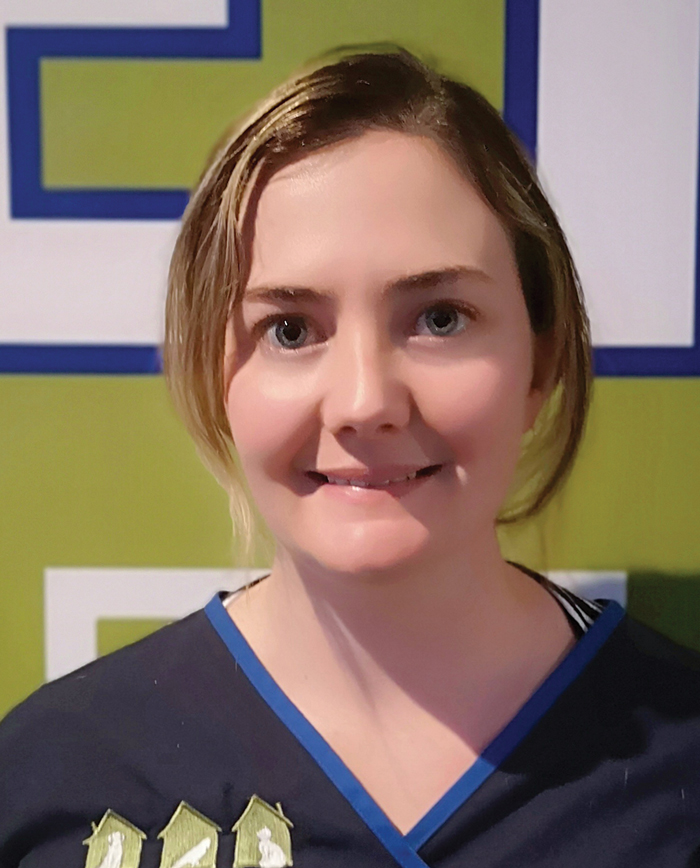 Dr Kate Townsend (BVSc)
Kate graduated from the first ever class of Doctor of Veterinary Medicine from The University of Adelaide in 2013.
She has spent the past 4 years working as a small animal veterinarian in Singapore and misses the local food there. Her particular interests are in diagnostic imaging (radiology and ultrasonography) and wildlife. She hopes to complete further study in these areas in the near future.
When Kate is not in the clinic she enjoys photography and exploring the great outdoors.
---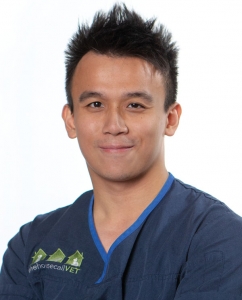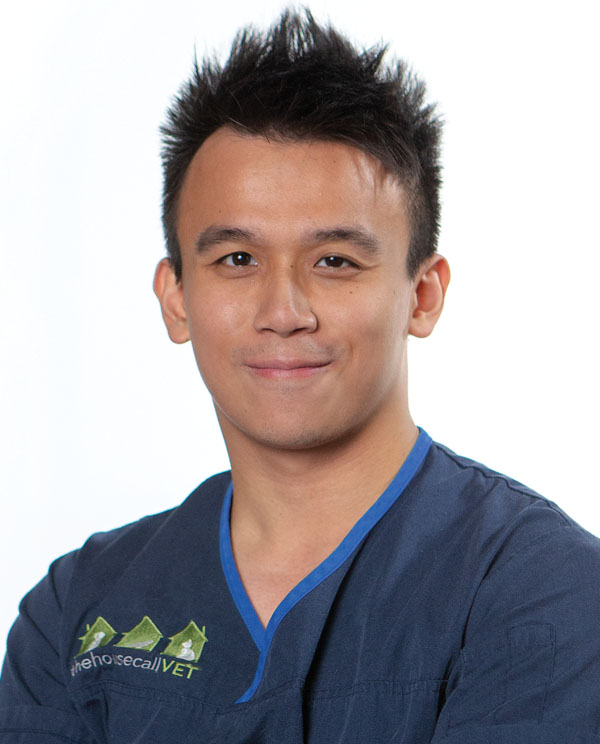 Dr Leo Wong (BVSc)
Dr Leo is a Hong Kong born; Australian board registered veterinary surgeon. Graduated from the University of Queensland, Dr Leo has worked in multiple vet practices in Hong Kong and has served as the Vet Director in Hong Kong before returning to Australia. He will be sitting the Members of the Australian and New Zealand College of Veterinary Scientists (MANZCVS) in Small Animal Surgery in the near future. His main interest is soft tissue and orthopedics surgery. He can perform surgeries such as cherry eye correction, entropion correction, cystotomies and Patella Subluxation correction surgery as well as other soft tissue surgeries.
Coming from a Chinese family background, Dr Leo can speak in English, Mandarin and Cantonese.
Outside work, Dr Leo enjoys spending time with his wife travelling and doing volunteering work. He can play a wide range of musical instruments such as the piano and the guitar.
Our Nurses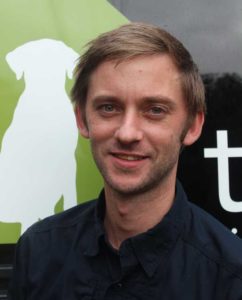 Joel Miller CVN
Joel is The House Call Vet's head nurse. Always wanting to work with animals, a stint at the local vet clinic in early high school confirmed this desire.
After initially joining that clinic on weekends while in his senior years in high school, he joined full time as a trainee and completed his Veterinary Nurse studies in 2001 to receive his Certificate IV in Veterinary Nursing.
Joel has since worked as head nurse and practice manager for this same group of clinics before relocating to sunny Queensland where he took up a head nurse role in a general practice.
He then transferred to a leading specialist centre in Brisbane's northern suburbs where he joined the emergency and oncology departments before joining The House Call Vet team full time.
Joel lives in Carina Heights with his partner and fur family – 2 middle-aged Labradors, a middle aged cat, several chickens, fish and an elderly lizard called Trevor.
---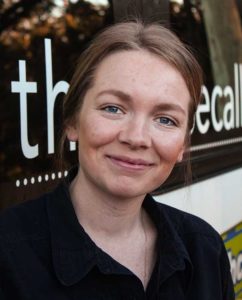 Tara Florence (Veterinary Nurse)
Tara joined The House Call Vet team in 2016, after having worked in small animal general practices for the previous five years.
Tara moved from the UK in 2004, and since then she has had a passion to work with and help animals. This passion to care and help has transferred throughout her life and she has now almost completed a Bachelors degree in human nursing and midwifery.
Tara lives in Keperra with her beautiful cat, Ollie.
---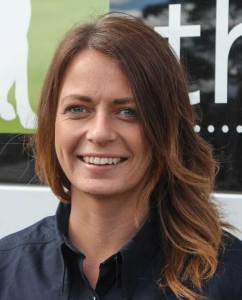 Kirsten Rolls (Veterinary Nurse)
Kirsten moved to Brisbane from Perth in early 2015 and started working for The House Call Vet in 2017.
Kirsten commenced her nursing career straight out of school, starting as a trainee nurse in 2008. She quickly worked her way up to the position of nurse manager, and has remained in nursing manager roles since 2010.
Since moving to Brisbane, Kirsten has worked in medical centres of both the human and animal varieties, and has been nursing manager at a busy animal emergency centre.
Her passion lies in educating pet parents in preventative health for their beloved fur babies and she looks forward to building strong relationships with pets and their owners! This has made it an easy transition for Kirsten to move from emergency nursing back into general practice work.
Kirsten lives with her French Bulldog, Charlie. She is a bit of a social butterfly and in her spare time loves exploring Brisbane and traveling up and down the coast of QLD. Whilst keeping fit and healthy she also loves activities such as dance, netball, cooking, going to the gym and taking advantage of the beautiful beaches with friends and her very spoilt frenchie Charlie!
---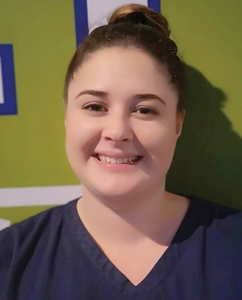 Melissa Daley (Veterinary Nurse)
Mel moved to Brisbane in late 2013 from Lismore, a small country town in Northern New South Wales.
Her vet nursing career started in 2009. Whilst studying for her higher school certificate she worked part time in a small and large animal clinic where the animals she cared for ranged from small rabbits to dairy cows. Vet nursing is the only job Mel has ever wanted to do and she joined the Sunnybank Vet team 4 years ago. Currently Mel owns a cute little pupper named Poppet and an Alexandrine Parrot named Melon. Sometimes you can see Poppet running around the clinic chasing her other furry Friends.
Our services
Housecall appointments
We pride ourselves on doing housecalls better than anyone else! Using our highly specialised vehicles, our experienced team of vets and nurses can accomplish almost anything at home. Vaccinations, heartworm injections, lump checks, ear/eye/skin problems, blood tests, palliative care, arthritis injections, home euthanasia. When your pet becomes suddenly unwell, we want to be able to see them straight away. Fight wounds, car accidents, tick paralysis or sudden vomiting – these are all problems where your pet should be seen ASAP. That's why we have a team of housecall vets and nurses available every day to ensure we can accommodate those short notice appointments.
Our prices are all similar to a regular clinic to encourage people to have all of their pets routine health care managed in the safety and comfort of their own home. We schedule our routine housecall appointments between 7am and 7pm Monday to Friday, and 7am to 3pm on Saturday. Our afterhours service extends until midnight every day.
In-clinic consultations and procedures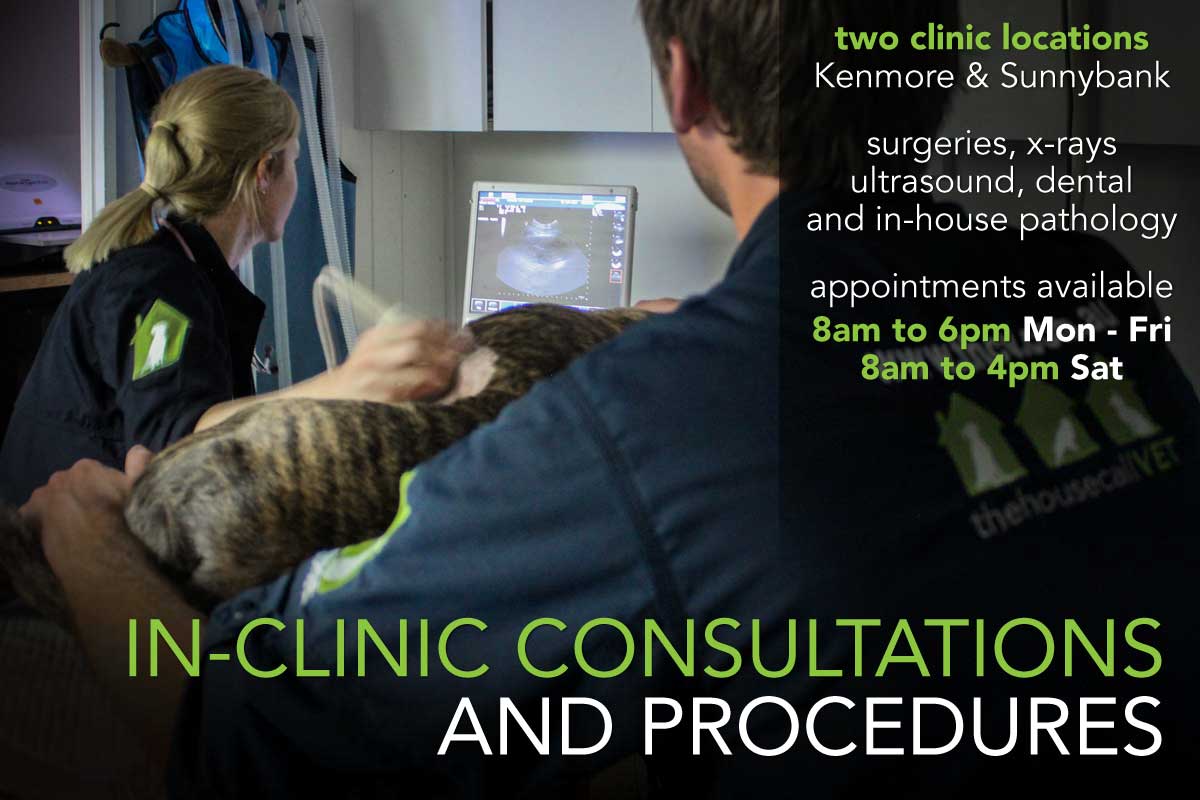 Our very own clinics in Kenmore and Sunnybank complement our house call service to ensure we can always care for your pets, no matter what they need. Here we can perform routine and complex surgeries, x-rays, ultrasound, dental procedures, in-house pathology and hospitalisation.
In clinic consultations and procedures are available 8am to 6pm Monday to Friday, and 8am to 4pm Saturday. Our clinics are located at:
Brisbane West Surgery
5/2071 Moggill Rd, Kenmore
Brisbane South Surgery
11/158 Station Rd, Sunnybank
Afterhours housecalls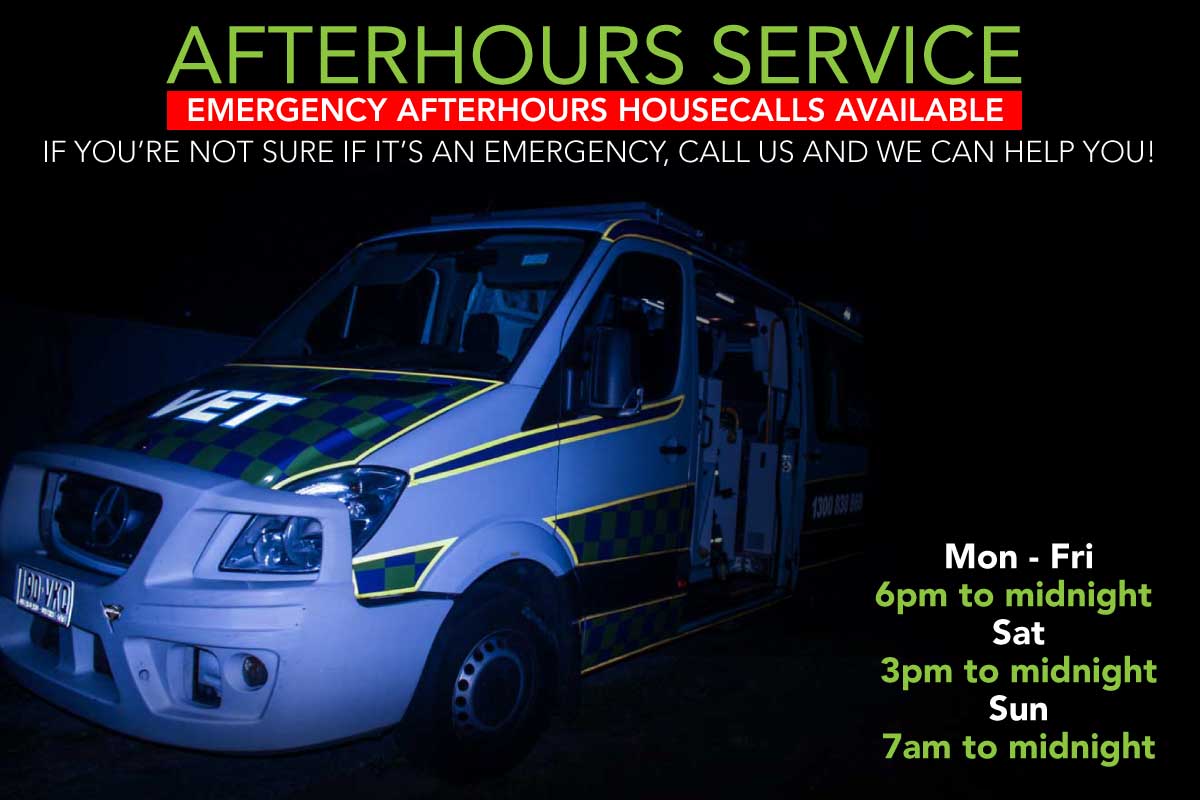 We know that pets often need our help afterhours, which is why we offer an afterhours emergency housecall service. These consults are available until midnight every day of the week. 7pm to midnight Monday to Friday, 3pm to midnight Saturday, 7am to midnight Sunday.
Our Vehicles
In order to deliver the veterinary practice to your door, we had to develop a vehicle that would carry all of the veterinary equipment and supplies that we would usually use at the clinic. This lead to the custom design of our Mobile Veterinary Units (MVUs).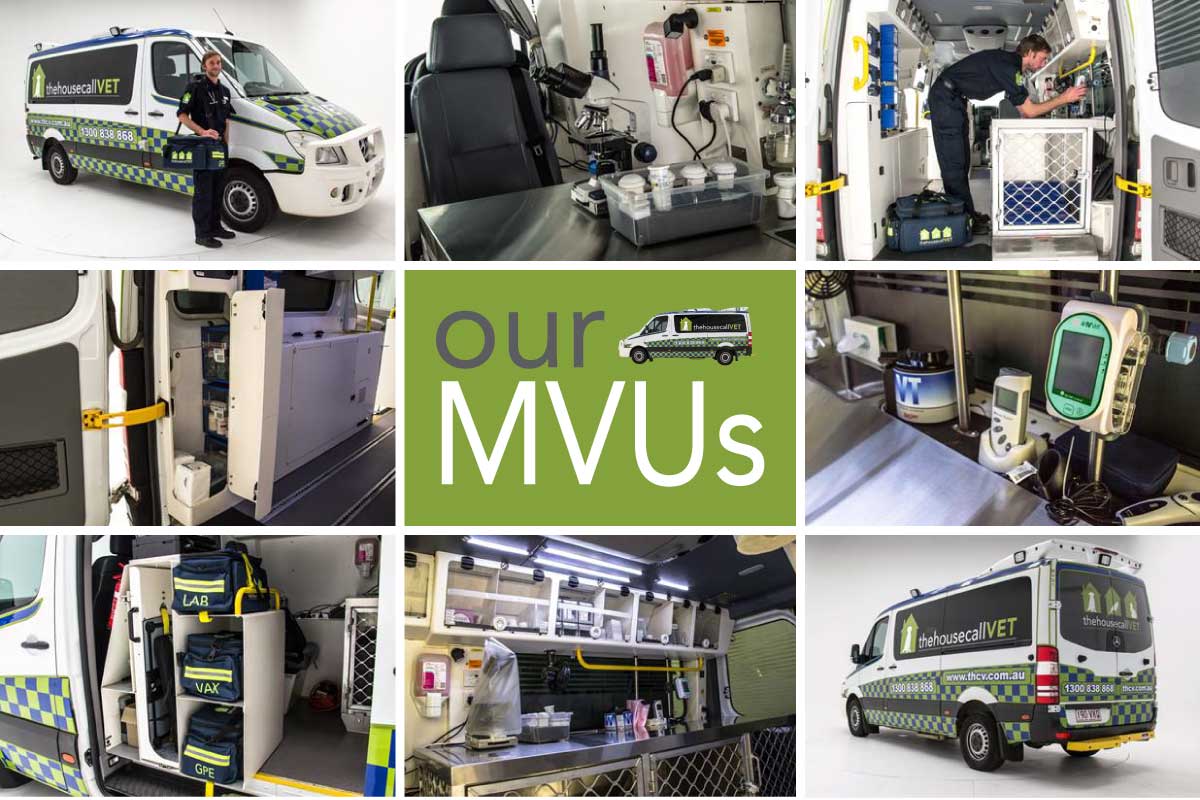 Our MVUs serve as
---
a mobile laboratory with microscope, centrifuge, and multiple in-house tests (e.g. parvovirus, heartworm)
---
a mobile pharmacy with a complete range of drugs normally stocked in a veterinary clinic
---
a safe patient transfer ambulance – complete with oxygen, intravenous fluid pumps, and secure enclosures.
---
a mobile office with laptops, printers, and credit card facilities
---
At each and every consult, we also bring advanced medical equipment for assessing blood pressure, oxygen saturation, heart electrical activity, eyes and ears.

Our Clinics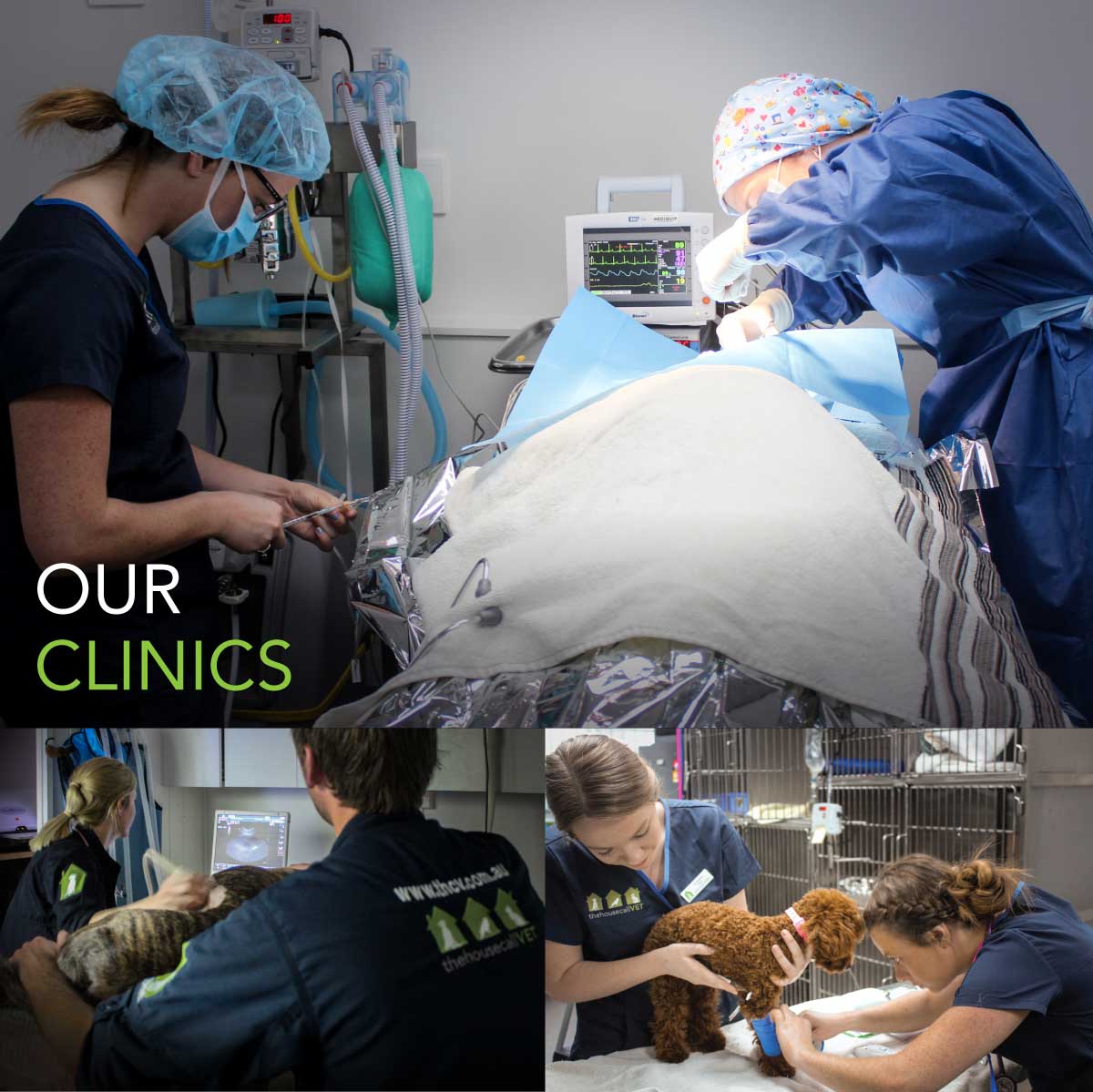 Brisbane West Surgery
5/2071 Moggill Rd, Kenmore
Brisbane South Surgery
11/128 Station Rd, Sunnybank
The House Call Vet have multiple clinics across Brisbane to complement our house call service. These state of the art facilities are located in Kenmore (in Brisbane's western suburbs) and Sunnybank (in Brisbane's southern suburbs). Our clinics are fully functional veterinary surgeries offering routine and complex surgeries, advanced diagnostic imaging including digital x-ray, ultrasound and dental x-ray, and hospitalisation for unwell pets. In addition, we offer in-clinic consultations at any time, to cater for those pets and owners who prefer to come visit us! Our clinics ensure that we can always offer the highest standard of care for your pet, and allow to continue to care for your pets when they need care that can't be provided at home.
We will soon have a new clinic open to cater for our northern suburbs patients!